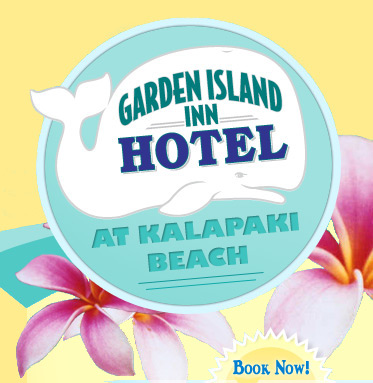 Toll-free: 800 648 0154 Reservations:
808 245 7227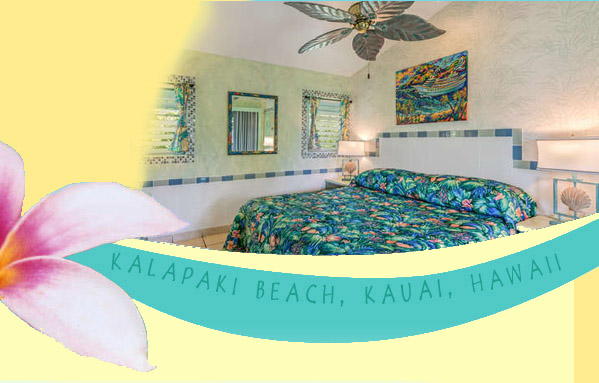 Kauai artist Camile Fontaine at The Garden Island Inn Your affordable vacation accommodation by lovely Kalapaki Beach, with easy access from the Lihue, Kauai airport.
Camile Fontaine Welcome (E Komo Mai) to the "More-is-More" world of Miss Fontaine; wine enthusiast and kinda-crazy cat lady! This former Southern Belle (Edisto Island, South Carolina) and international Bonne Vivant (attended parties in Europe) found her "Happy Place" on Kauai after years of surreptitious sketching, a rather eccentric up-bringing (artist parents), and a lively dabble in the fashion/interior arts! She has a keen eye for the charming, silly or sweet and invites you to be swept up in the whirling wonderment of these islands many-faceted jewels with the brightest hues!
The Hawaiian word of the day: "KALAKOA" = MANY COLORS! Aloha!!

Camile Fontaine can be reached at (808) 634-4461.

Click here for more information on Camile!