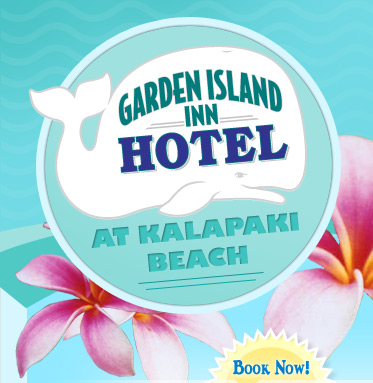 Toll-free: 800 648 0154 Reservations:
808 245 7227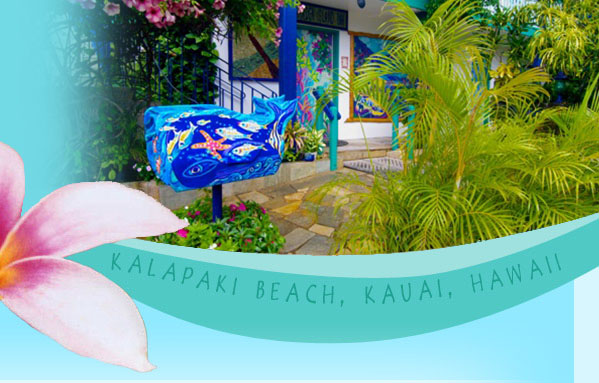 Reviews of The Garden Island Inn Your affordable vacation accommodation by lovely Kalapaki Beach, with easy access from the Lihue, Kauai airport.
About Kalapaki Beach, Kauai

"There may be no more peaceful beach on all of Kauai than Kalapaki Beach. From its calm breezes to its moderate temperatures to its kid friendly waves that make it one of the most inviting swimming beaches anywhere, Kalapaki Beach beckons you to come and experience it.
"The crescent-shaped beach adjacent to the palatial Kauai Marriott opens up to the crystal blue waters of Nawiliwili Bay and the Hoary Head Mountains beyond, as well as the Kauai Lagoons--40 acres of freshwater tropical lagoons that serve as a sanctuary for exotic wildlife.
"When you're not swimming, you can enjoy surf lessons, catamaran cruises, beach volleyball, bodysurfing, windsurfing, boogie boarding, or a round of golf at Kauai Lagoons championship golf course. After all that activity, nothing is quite as enjoyable as drifting off to sleep under an umbrella on our beautiful sandy beach. Ahhhh."
Reprinted from dukeskauai.com
---